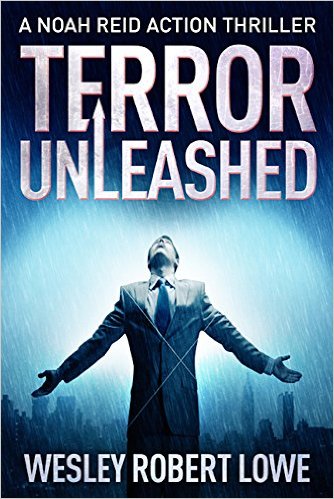 *TERROR UNLEASHED: a thriller novel: Assassination, organized crime & revenge in Hong Kong (Noah Reid Action Suspense Thriller Series Book 1) by Wesley Robert Lowe. Price: Free. Genre: Thriller of the Day, Sponsor, Action & Adventure, Men's Adventure, Organized Crime, Terrorism, Murder, Vigilante Justice. Rated: 4 stars on 61 Reviews. 352 pages. ASIN: B00K25IMZI. Reviewers like it: A martial arts dazzler! I was instantly drawn to the book! It is a riveting tale of Shaolin world and the author does an excellent job describing it. This is an awesome book that I would recommend to readers who love mystery, suspense and action with oriental flare! Put a seat-belt on your recliner for this one!
Mysteries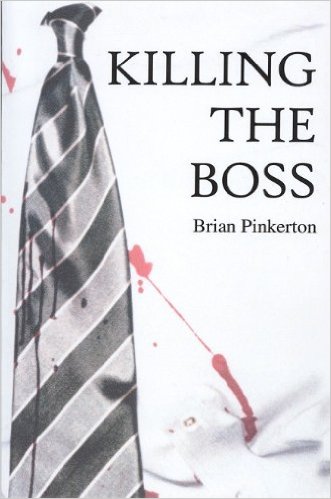 *Killing the Boss (Deal, Not Free) by Brian Pinkerton. Price: $0.99. Genre: Mystery Deal, Sponsor, Police Procedurals. Rated: 4.7 stars on 7 Reviews. 420 pages. ASIN: B004TSD1YQ. Reviewers love it: Pinkerton is a genus storyteller! Impossible to put down! This book is very cool and exciting! Neat! I will be on the lookout for more books from this author! I especially liked the unusual format, using emails, memos and police reports! A great, quick read for any mystery lover! I couldn't put it down! I would highly recommend it!
*Murder on Show: A Scent with Love Cozy Mystery (Scent with Love Cozy Mysteries Book 2) by Tabitha Tate. Price: Free. Genre: Cozy Mystery, Sponsor, Crafts & Hobbies, Amateur Sleuths, Women Sleuths. Rated: 5 stars on 1 Reviews. ASIN: B01C3KLLU2. Beth Andrews is a sassy amateur sleuth, with a keen eye and a sharp mind. She has a blossoming garden shop and is getting ready for the local Garden Show Competition, which locals take very seriously. Things get deadly serious when someone is found murdered in Neil Whitmore's Apiary, and Beth sets out to solve it.
*Hardboiled Detective: BENNINGTON P.I. "BONITA": A thrilling hardboiled detective conspiracy mystery… (Deal, Not Free) by D.W. Ulsterman, Hardboiled Detective. Price: $0.99. Genre: Conspiracy Thriller Deal, Sponsor, Hard-Boiled Mystery, Private Investigators, Propaganda & Political Psychology. Rated: 4 stars on 167 Reviews. 184 pages. ASIN: B00HTWC5G4. Reviewers love it: This story grabs you and flings you headfirst into the center of a conspiracy! Grab a drink and a soft spot, but don't be surprised if you find yourself holding on for dear life! A masterpiece! Thrilling with a frightening edge of truth! Get this book and be rewarded no matter whether you are a D.W. acolyte or just curious. You'll be glad you did!
*The Chihuahua Affair: A Dog Lady Mystery-book 2 by Ellen Carlsen. Price: Free. Genre: Mystery, Sponsor, Women Sleuths, Animals. Rated: 4.3 stars on 7 Reviews. 308 pages. ASIN: B018DK6LC4. ISBN: 1519601565. Reviewers: Enjoyable read and an enjoyable story! This is a must-read for lovers of dogs and cozy mysteries! Charming and eminently readable! I am looking forward to the next book in the series! Mia, the hero chihuahua, will make you smile!
*Descent (A Stone Mountain Mystery Book 1) by Kristina Stanley. Price: Free. Genre: Crime Thriller, Mystery, Women Sleuths, Crime. Rated: 4.8 stars on 26 Reviews. 267 pages. ASIN: B01053N6CA.
*Neighborhood Watch by Joseph Turkot. Price: Free. Genre: Mystery, Detective Thriller. Rated: 4.4 stars on 18 Reviews. 367 pages. ASIN: B00FOGFJRE.
Murder House by Christy King. Price: Free. Genre: Cozy Mystery, Women Sleuths. Rated: 4.1 stars on 8 Reviews. 261 pages. ASIN: B01A1CQWYE.
False Fortune (Pinnacle Peak Book 4) by Twist Phelan. Price: Free. Genre: Legal Thrillers, Mystery. Rated: 4 stars on 6 Reviews. 290 pages. ASIN: B01AVMDN9G.
*** Wild Cards
Anchor by Marc Kuhn. Price: Free. Genre: Mystery, Video Game Adaptations, Movie Tie-Ins. Rated: 4.6 stars on 5 Reviews. 254 pages. ASIN: B01A6EPS56.